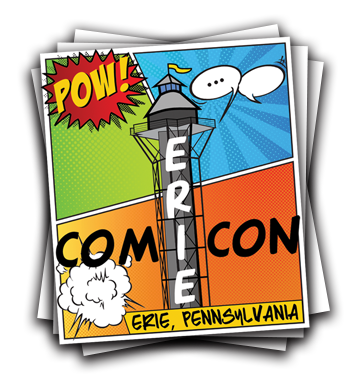 Falk Hentschel
Jason Faunt
Brian O'Halloran
Randy Havens
Michael Koske
Greg French
Falk Hentschel
Falk Hentschel is a German actor, dancer and choreographer known for his portrayal of Hawkman in the Arrow universe.
Falk made his acting debut in the Emmy Award-winning show Arrested Development in 2005 and went on to roles in numerous television series such as Journeyman, NCIS: Los Angeles, CSI: Crime Scene Investigation, The Closer, Agents of S.H.I.E.L.D and a recurring role in the TV series Reckless. Falk also had  a starring role as Frederick Abberline in the German TV movie Jack the Ripper and appeared in the TNT series The Alienist. 
Falk has appeared in numerous films popular films including White House Down, Street Dance 2, Transcendence and the blockbuster film Knight and Day before moving on to portray Hawkman in the DC television series The Flash,  Arrow and Legends of Tomorrow.  Coming soon, Falk will be starring opposite Steve Carell in Robert Zemeckis' The Women of Marwen.
Jason Faunt
Jason Patrick Faunt  is an American actor who played the role of Wesley Collins in Power Rangers Time Force, as well as that of Alex, the former Red Time Force Ranger.
Faunt grew up in the Chicago suburb of McHenry, Illinois. He attended McHenry High School East Campus. Due to his athletic prowess in high school, he used a partial baseball scholarship to attend the University of North Carolina at Asheville, where he earned a business degree. He originally was going to become a Major League Baseball player after graduating, but moved to Los Angeles instead to pursue an acting career.
SPECIAL PHOTO OPPORTUNITY. DO YOU WANT TO HAVE YOUR PICTURE TAKEN WITH A POWER RANGE IN HIS SUIT? JASON HAS AGREED TO BRING HIS SUIT FOR PHOTO OPS! WE NEED AT LEAST 12 TO SIGN UP TO MAKE THIS HAPPEN. SIGN UP NOW ONLY $60 PER PHOTO!
Randy Havens
It's easy to understand how Randy Havens, as Mr. Clarke, quickly became everyone's favorite teacher/A.V. Club supervisor after binge-watching season one of Netflix's smash hit Stranger Things. He revised the role of Mr. Clarke in Season 2 and fans are looking forward to seeing him the third installment of the popular series.  No stranger to the odder side of the tech world, Randy has a recurring role on AMC's Halt and Catch Fire, where he plays Stan—an accidental adversary to Scoot McNairy's character, Gordon Clark.
During Archer's seventh season, Randy provided the voice for Mr. Rompers, the leader of a party-crashing clown gang out to steal something valuable. He has appeared twice on Fox's Sleepy Hollow as McKenna, a pawnbroker who should probably rethink his associates. Randy has also appeared on The Vampire Diaries, Resurrection, Reckless, The Game, Past Life, and House of Payne. Other credits include Let's Be Cops and Good Intentions, the sci-fi action/thriller Geostorm and the TV series Living the Dream. 
Randy recently completed work on the films Boy Erased, The Front Runner and the upcoming Warner Brothers film Godzilla: King of Monsters, set to release in 2019.
Brian O'Halloran
Brian O'Halloran, first-generation American son of Irish immigrants, was born in New York and moved to New Jersey at the age of 10. He discovered his love for acting at age 15, and became active in theater in high school and college.
In 1994 he appeared in Kevin Smith's Clerks, but continued to work as a stage actor with the Boomerang Theatre Company, the New Jersey Repertory Company, and the Tri-State Actors Theatre, among others. While filmingClerks II, Brian also appeared as Reverend Parris in Arthur Miller's The Crucible at Holmdel Theatre Company.
Brian has been seen in many other Kevin smith films, including Dogma, Chasing Amy, Mallrats, and Jay and Silent Bob Strike Back. The title role in the 2000 film Vulgar was specifically created for him. Brian has also been seen in The Happening, Miss December, Bloody Slumber Party, and Flea. Kevin Smith recently announced that Brain will reprise his role of Dante in Clerks III; he will also appear in the upcoming Mallrats sequel, Mallbrats. His other upcoming projects include Hindsight 2020, Shooting Clerks, Off-Time, and Bad Frank.
Michael Koske
Michael Koske is an American actor living and working in Middle Georgia. His acting credits include frequent appearances as a featured "Walker" on AMC's The Walking Dead, including being Greg Nicotero's tribute to "Flyboy", from Dawn of the Dead.
His zombie likenesses have appeared on t-shirts, figures, playing cards, and other official merchandise, and he's graced the pages of Entertainment Weekly, TV Guide, The Walking Dead Official Magazine, the cover of The Ultimate Guide to Zombies, Rolling Stone Magazine, and most recently, the cover of TV Guide. He has also appeared as a daywalking Vampire on The Originals which is a spinoff for the Vampire Diaries, USA Network's Necessary Roughness, The Crazies, The Following featuring Kevin Bacon, Hunger Games: Catching Fire, Need For Speed, Goosebumps, Captain America: Civil War, and the third installment of the Divergent series, Allegient, season 3 of Sleepy Hollow, Hidden Figures starring Kevin Costner, Hank Azaria's hit comedy Brockmire, and most recently, Guardians of the Galaxy vol. 2, as one of Yondu's Ravagers, and in Pitch Perfect 3
You can look for him coming up in the final season of The Originals.
Michael frequently appears at conventions in support of his second life as a member of the undead community.
Greg French
Gregory​​​​​​​​ French is an actor and stunt man best known for his many appearances on "The Walking Dead", where he has played around 20 different walkers in seasons 3 through 6 including the Barbed Wire Face Walker, one of the Gas Mask Walkers, several Prison Walkers, Woodbury walkers, and most recently one of the Saviors. Greg's other television credits include shows such as "Under the Dome," "Revolution," "Vampire Diaries," "Sleepy Hollow," "Banshee," "Ozark,"  "Outcast," and "Mr. Mercedes."
His movie credits include small parts in "Spiderman Homecoming", "Iron Man 3", "Parental Guidance", "We're the Millers", as well as starring roles in movies such as the military comedy, "Weekend Warriors", the apocalyptic thriller, "The Last of Our Days", and the horror film "Ghost Witch" now streaming on Hulu and Prime. Greg is currently in production on the fantasy thriller, "The Town of Samhain"
Gregory is a regular in the convention world and considers himself to be an all-around supernerd as an avid comic book collector and cosplayer. He is member of the 501st Legion, the R2 Builders Club, and the Doctor Who Costuming Academy as well as a contributing member of the Replica Prop Forum and the survivalist groups The Zombie Squad and Zomb-Ease which he feels helps get him into his various roles on The Walking Dead.
Greg is a New York native who currently lives in the Southeast. He got his start in professional acting when a friend asked him to be in a commercial. That commercial led to several others, and before long he was acting on the big screen and is now finding new ways to die as a professionally trained Stunt Man.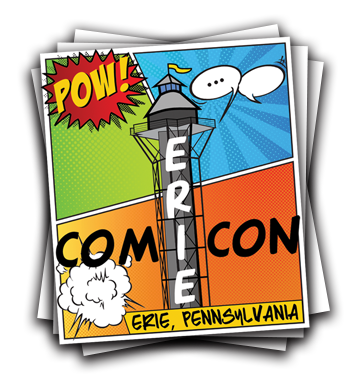 September 14 – 16
FRIDAY: $15
SATURDAY: $18
SUNDAY: $15
GEEKENDER: $30
(All tickets sold at the door are $20 per day or $35 for a weekend pass)
CHILDREN 10 and UNDER ARE FREE!
JOIN THE FUN
ONLY $10 BUCKS!
Limited Tickets will be sold.
Purchase Cosplay ball tickets seperately or as an add on to your ComiCon Erie Event tickets.