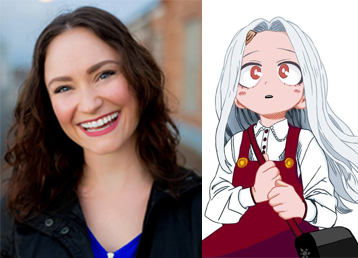 Emily Neves
Voice Actor, Director & Writer
The voice of Eri, from MY HERO ACADEMIA, Gine from Dragon Ball super: Broly & many other anime characters.
APPEARING SATURDAY & SUNDAY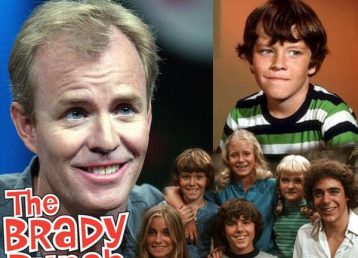 Mike Lookinland

Bobby Brady
Michael Paul Lookinland is an American former actor. He is best known for his role as the youngest brother, Bobby Brady, on the ABC sitcom The Brady Bunch from 1969 to 1974, and its many sequels and spinoffs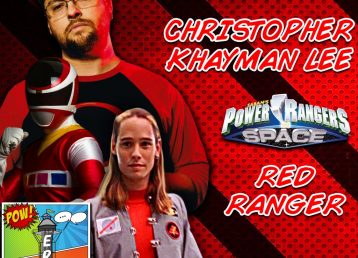 Chris Khayman Lee

ANDROS
Andros is the Red Space Ranger and leader of the Space Rangers and the older brother of Astronema/Karone. He is a human from a space colony KO-35, and possesses telekinesis.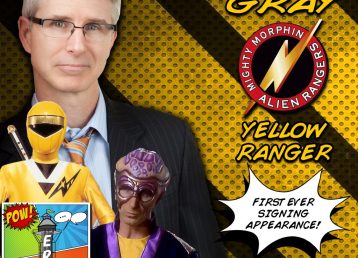 Jim Gray

Tideus
Tideus is the Yellow Aquitar Ranger of the Aquitar Rangers. He is also referred to as Yellow Alien Ranger on Earth, as well as Mighty Morphin Alien Yellow Ranger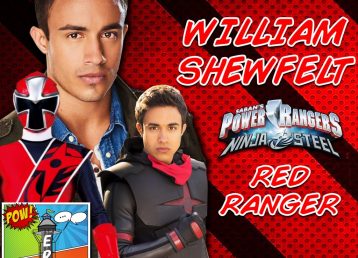 William Shewfelt

Brody Romero
Brody Romero is the current Ninja Steel Red, the Red Ranger and leader of the Ninja Rangers and the main protagonist of Power Rangers Ninja Steel and Power Rangers Super Ninja Steel.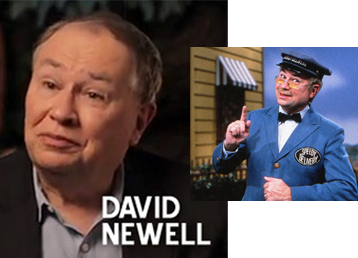 David Newell

Mr. McFeely
David Alexander Newell is an American television actor known primarily for his portrayal of Mr. McFeely, the delivery man on Mister Rogers' Neighborhood and worked in the public relations department of Fred Rogers Productions. His character's most famous catchphrase was "Speedy Delivery!"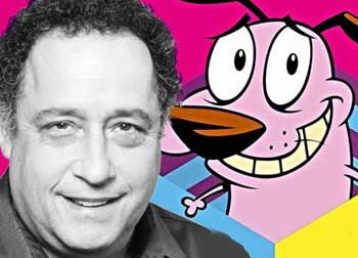 Marty Grabstein

Courage the cowardly dog
Best known as the voice of Courage the Cowardly Dog. Grabstein's career also has included work in films, television series, live sketch comedy, theater and commercials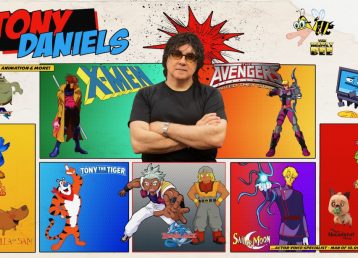 Tony Daniels
Voice Actor
He is well known for providing the voices of Uncle Flippy in JoJo's Circus, as well as Jedite and Wiseman in Sailor Moon. He is also known for providing the voice of Gambit in X-Men: The Animated Series and Marvel vs. Capcom series.
About Tony >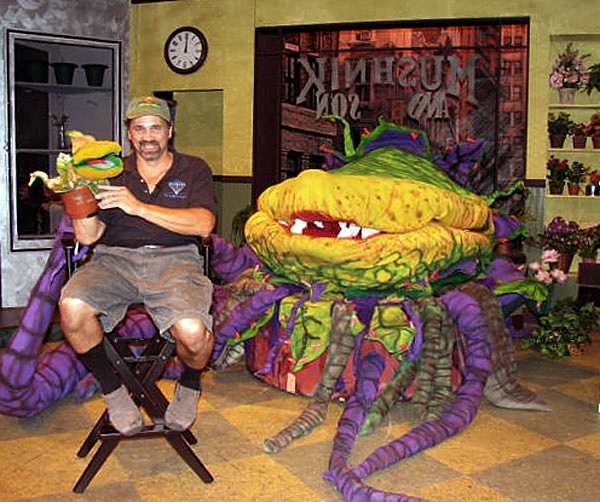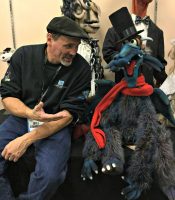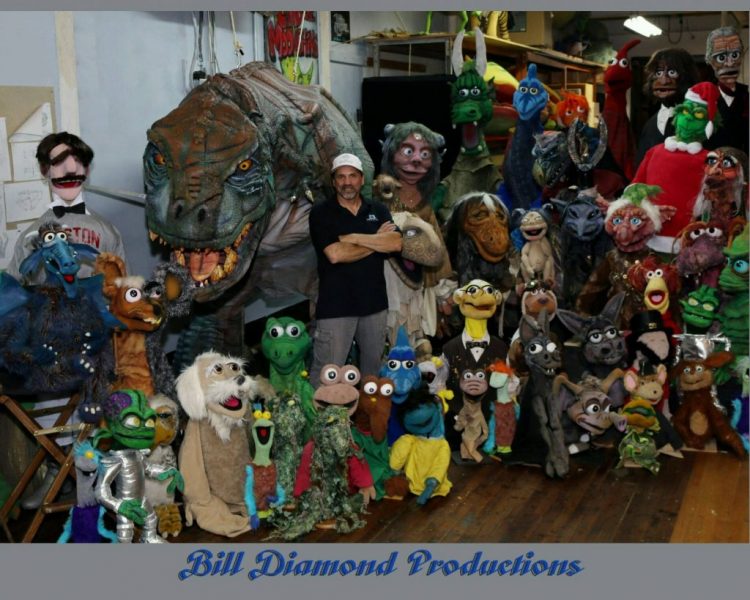 EMMY AWARD WINNER
American puppeteer, puppet fabricator, and producer.
Bill Diamond
Bill Diamond has worked on many projects including, Fraggle Rock, Sesame Street and more. Bill started his career working directly for the legendary Jim Henson at his New York office.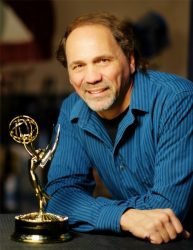 Bill created the Stuffin Puppets in the late 70's, worked on shows like "Stuffy's Place" and "Bill Diamond's Land of the Moonshins" in the 80's and created "Dr. Rock's Dinosaur Adventure" for Fox Television in the 90's.
Bill built and operated the puppets for the "Little Shop of Horrors" road tours that have traveled across the country since the 80's.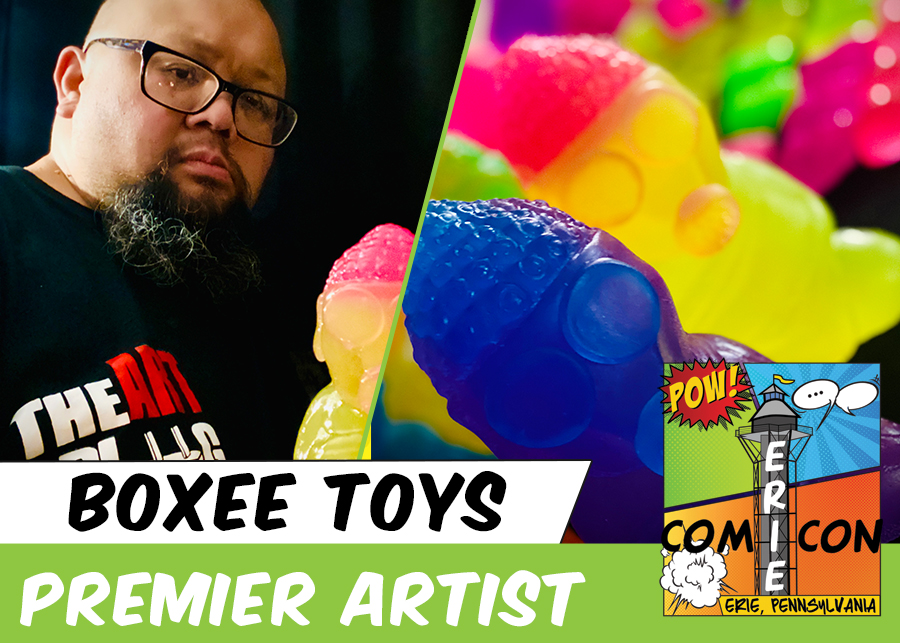 JON BOX, Artist/Owner – BOXEETOYS.COM
Join Street Artist Jon Box as he talks about his journey from doing graphic design, to painting murals, to having his own streetwear brand, and now designing his own toy line BOXEE TOYS that has seen massive support from the Toy makers Industry. He also breaks down the keys to launching his brand amidst the pandemics challenges for the last several months. From creating the idea, to sculpting the concept, and making the molds all by hand, Jon Box lays out the articulate steps of being a Toy designer. His story truly illustrates that anything is possible when you set your mind to it.
Countdown
to get your
CON ON!
FRIDAY: $17
2PM-7PM
SATURDAY: $20
10AM-7PM
SUNDAY: $17
11AM-4PM
GEEKENDER: $35
ALL TICKETS SOLD AT THE DOOR ARE $22 PER DAY OR $40 FOR A GEEKENDER.
CHILDREN 7 and UNDER ARE FREE!
We will be strictly following the most current capacity and social distancing guidelines issued by the state & county governments.