Tour the Showcase home sponsored by National Fuel Gas.
This home features the quiet comfort and low operating cost of natural gas heating.
Tour the home and learn about the benefits of Natural Gas.
Natural gas – your most energy efficient choice


Introducing the 2018 Hawk Manufactured, Feature Home:
Featured at the show is a newly designed Commodore Home that is ours exclusively to be displayed inside the show. This 'driftwood' home will feature a metal roof and wood burning fireplace. Their experienced professionals are able and willing to educate you and your family on each phase of the entire home building project. Let them help you design your lifestyle expressions into that perfect two-story, cape cod, chalet, ranch, or singlewide home that fits your needs and budget expectations.
Featured Showcase Home Details:
Interior Design GURU Randall Farbaugh will beautifully design this year's home. Randall works with Arthur F. Schultz and goes through every room on the inside, designing & fully furnishing the feature house to make it feel like Home! On the outside Richard & JJ Johnston, Johnstons Nursery, team up with Jim from Aftons Landscape Supply and they transform the feature house into an amazing landscaped beauty. Finally the home is finished off with unique electronic devices and decking from Ergo Audio & Frontier Lumber.
Picture yourself in a Hawk Manufactured home as you tour it from the comfort of the Bayfront Convention Center!
This years Showcase Home Contributors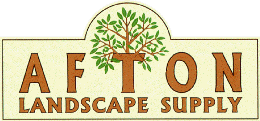 The Master Gardener Children's Garden
Children's room at the Expo
The theme for the Master gardeners Children area at the 2018 Home and Garden Expo is "Trees".
We will venture into the life cycle of trees, their role in our environment, the food they provide us with and the variety of products that we can obtain from them. We will also look at 'Life on a Rotting Log' to examine exactly what happens to a tree after it has fallen to the forest floor.
While you are learning about our trees be sure to enjoy a few games and crafts along with an interactive puppet show to help you understand even more about our trees. Then before you leave, be sure to plant your own tree seed that you can take home and watch as it comes to life and reaches for the sky.
Join the local Lowe's team members at this years show. They will be creating special KIDS WORKSHOPS both Saturday and Sunday at this years Erie Home & Garden Expo. Workshops are limited to the first 100 Kids each day.
March 23rd – 25th, 2018
The Bayfront Convention Center

Friday: 12pm – 8pm
Saturday: 10am – 8pm
Sunday: 11am – 4pm
Admission: $7.00
10& Under Free