A Statement from Erie Promotions & Expos, Inc
HER-Holiday Edition CANCELLED UNTIL NEXT YEAR!
We have been working hard to plan an event with the utmost care and concern for your safety and the safety of our community. In light of state and local government as well as public health advisories, a close contact event is not possible due to the COVID-19 pandemic.
It is with great sadness to announce that HER-Erie 2020, scheduled on November 7th & 8th at the Bayfront Convention Center in Erie, PA, is cancelled. We will be putting our focus on bringing you an amazing event next year!
The HER Erie team will be directly in touch with all attendees, exhibitors and sponsors in relation to this cancellation and to answer any questions. We appreciate the outpouring of support from everyone. We hope that all of you are staying safe and healthy at home or wherever you are.
The Erie Promotions Team!
We are very excited to announce a Socially Distanced….. POP UP event to be held this November 21st & 22nd at the Bayfront Convention Center. Check out all the details here: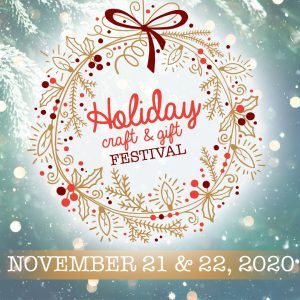 November 6th & 7th, 2021
The most anticipated women's event of the year!
The Bayfront Convention Center
Erie, PA
Saturday : 10:00am – 6:00pm
Sunday : 11:00am – 4:00pm
Interested in showcasing your products and services to thousands of women?
Featuring the ALL NEW!
Erie's premiere women's event is proud to announce an array of artistic merchants and HANDMADE craft vendors, With the holiday season right around the corner, the Artisan Gallery will help you to start your Holiday Shopping.