Long Range Shooting Tips with Bob Hart
Bob Hart was born in to a family tradition of custom gun builders and gunsmiths. He now has taken over the lead role from his father, Wally Hart, at Robert W. Hart and Son Inc. as a 4th generation custom rifle builder.  Bob specializes in Long Range Shooting and Hunting, Custom Rifle Building, and Reloading.  Bob is extremely passionate about the hunting and shooting industry. His goal is to promote and excel in the industry. Bob's motto is "Take a Hart on the Hunt!", as he puts his heart into making it possible for the customer to make the "shot of their lives!".
Hunting Tips, Tricks & Tactics
Ken Hammel – Mountain Hollow Game Calls
Tips, Tricks and Tactics, for Rattling Whitetails
Gobblers will Walk the Walk when you Talk the Talk
Ken Hammel – Owner of Mountain Hollow Game Calls, offers a full line of Turkey Calls, Deer Calls, Deer Scents, and Lures. These are the most reliable products on the market. Each product is specifically designed by Ken Hammel and his pro staff with over a 100 years of combined experience. Our calls are crafted for a quality turkey sound and is guaranteed against defect in either material or workmanship. Our box calls are made from the finest woods available which have undergone many years in development and have seen extensive experimentation on the workbench and in the field. Our game calls speak for themselves!
Hunting Stories with Stan Potts
Retriever Training with Jim Beverly
Jim will help you leash break your dog
Whitetail Expert
Tom Richardson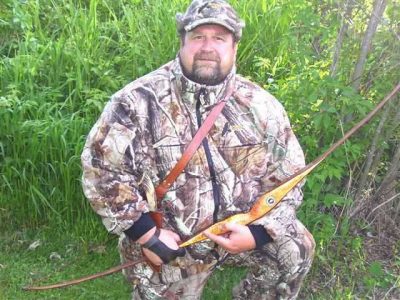 An accomplished professional hunting guide and game caller, Tom attributes his success in his ability to get close to the animals he's hunting by becoming as invisible to the game as humanly possible. In his seminars, Tom not only teaches different deer calling techniques, but also, and just as important, scent and sight control, learning the animals habits, weaknesses and developing and utilizing woodsman-ship skills to successfully blend into the forest, becoming a part of his surroundings by not only vocally imitating the animal he's hunting, but other animals as well to cover his tracks.
Bone Cold TV
Antler Ice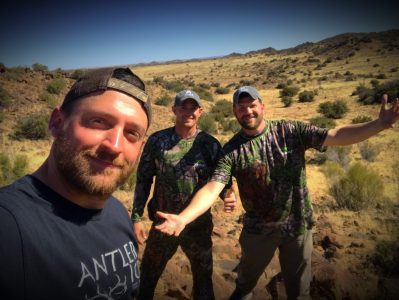 2018 Schedule of Events
HUNTING
Thursday
 
 
12:30 PM

Ways of the Woods – The Art of Calling Deer
Tom Richardson

2:00 PM

Choosing the right Hunting Destination
Chad Faulkner – Bone Cold TV 

3:30 PM

Rattling Whitetails
Ken Hammel
Mountain Hollow Game Calls 

5:00 PM

Long Range Shooting
Bobby Hart  

6:30 PM

Ways of the Woods – The Art of Calling Deer
Tom Richardson 

 
 
Friday
 
 
12:30 PM

Long Range Shooting
Bobby Hart

2:00 PM

Ways of the Woods – The Art of Calling Deer
Tom Richardson

3:30 PM

Using Scents for Success
Beau Harris – Antler Ice

5:00 PM

 Hunting Tactics for Mature Whitetail Bucks
Stan Potts

6:30 PM

Calling Turkeys
Ken Hammel
Mountain Hollow Game Calls 

 
 
Saturday
 
 
10:30 AM

LONG RANGE SHOOTING
BOBBY HART  

11:45 AM

 Traveling to Hunt on a Budget
SHAUN THOMSON – BONE COLD TV 

1:00 PM

Hunting Tactics for Mature Whitetail Bucks
Stan Potts

2:15 PM

Ways of the Woods – The Art of Calling Deer
Tom Richardson

3:30 PM

Calling Turkeys
Ken Hammel Mountain Hollow Game Calls

4:45 PM

Hunting Tactics for Mature Whitetail Bucks
Stan Potts

 6:00 PM

 LONG RANGE SHOOTING
BOBBY HART 
Sunday
 
 
10:30 AM

Turkey Hunting Tactics
Brandon Scott – Bone Cold TV

11:45 PM

Hunting Tactics for Mature Whitetail Bucks
Stan Potts

1:00 PM

LONG RANGE SHOOTING
BOBBY HART

2:15 PM
Way of the Woods – The Art of Calling Deer
Tom Richardson
 
Jim Skoczlas
Ultimate Outdoors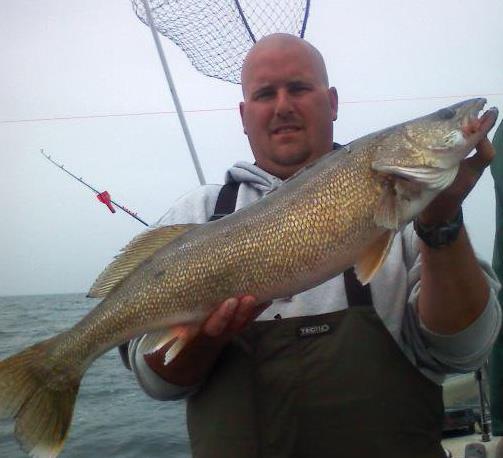 Mike Delvisco
Texas Roadhouse Professional Angler
Jim Steel
Innovative Outdoors
FISHING
Located in Seminar Room
Thursday
 
 
1:30 PM

Understanding Sonar
Mike Delvisco

2:45 PM

 Fine tuning Your Lake Erie Open Water Trolling
Jim Skoczylas- Ultimate Outdoors

4:00 PM

Understanding Sonar
Mike Delvisco

5:30 PM

Deep Water Trolling Techniques for Lake Erie Walleye
Jim Steel-Innovative Outdoors

 
 
 
 
Friday
 
 
1:30 PM

Understanding Sonar
Mike Delvisco 

2:45 PM

Fine tuning Your Lake Erie Open Water Trolling
Jim Skoczylas- Ultimate Outdoors 

4:00 PM

Understanding Sonar
Mike Delvisco 

5:30 PM

Benefits of Using In-Line Planer Boards for Walleye
Jim Steel – Innovative Outdoors

 
 
 
 
Saturday
 
 
11:00 AM

Lake Erie Beginner Walleye Fishing
Jim Skoczylas- Ultimate Outdoors

12:30 PM

Getting your Kids into Fishing
Professional Mike Delvisco

1:30 PM

 Updates from the STWA
Officers & Directors from the Southtowns Walleye Association

2:30 PM

 Benefits of Using In-Line Planer Boards for Walleye
Jim Steel – Innovative Outdoors

4:00 PM

 Understanding Sonar
Professional Mike Delvisco

5:30 PM

 Fine tuning Your Lake Erie Open Water Trolling
Jim Skoczylas – Ultimate Outdoors

6:30 PM

Deep Water Trolling Techniques for Lake Erie Walleye
Jim Steel-Innovative Outdoors

 
 
Sunday
 
 
11:00 AM

Getting your Kids into Fishing
Professional Mike Delvisco

12:30 PM

Techniques for Catching More Walleye Out of Cattaraugus Creek
Jim Steel – Innovative Outdoors

11:30 PM

Updates from the STWA
Officers & Directors from the Southtowns Walleye Association 

2:30 PM

 Understanding Sonar
Professional Mike Delvisco

 
 
 
ON THE CABELA'S BASS TANK
Located on the Cabela's Bass Tank
Thursday
 
 
1:00 PM

Fishing Tips & Tactics
On the Bass Tank 

2:00 PM

Drop Shot Tactics
Sam Schrecengost

4:00 PM

 Fishing Tips & Tactics
On the Bass Tank

5:00 PM

How to: Ned Rig for Bass
Sam Schrecengost

 6:00 PM

Fishing Tips & Tactics
On the Bass Tank 

 
 
Friday
 
 
1:00 PM

 Fishing Tips & Tactics
On the Bass Tank

2:00 PM
 
4:00 PM

Fishing Tips & Tactics
On the Bass Tank 

5:00 PM

Jigging & Tubing Techniques
Joe Fonzi

 6:00 PM

Fishing Tips & Tactics
On the Bass Tank 

 
 
Saturday
 
 
11:00 AM

Fishing Tips & Tactics
On the Bass Tank 

12:00 PM

Drop Shot Tactics
Brad Brodnicki

1:00 PM

Fishing Tips & Tactics
On the Bass Tank 

2:00 PM

Fishing Jerkbaits 1011
Brad Brodnick 

3:00 PM

Fishing Tips & Tactics
On the Bass Tank 

 
 
 5:00 PM

Fishing Tips & Tactics
On the Bass Tank 
Sunday
 
 
11:00 AM

Fishing Tips & Tactics
On the Bass Tank 

12:00 PM

 Drop Shot Tactics
Brad Brodnick

1:00 PM

Fishing Tips & Tactics
On the Bass Tank 

 2:00 PM

Fishing Jerkbaits 1011
Brad Brodnick 

 
MARCH 8 -11, 2018
The Fairgrounds in Hamburg
HAMBURG, NY
Thursday: 12pm – 8pm
Friday: 12pm – 8pm
Saturday: 10am – 8pm
Sunday: 10am – 4pm
Admission: $10.00
10& Under Free