Meet America's Favorite Hunting Couple at this years show. Ralph & Vicki will be at the show all weekend long. Stop by their booth on the main floor in the Expo Hall or check out one of their seminars.
"Calling all Antlers" discussion on calling, whitetails, elk and moose
Seminar Times
Thursday at 5:00 PM
Friday at 5:00 PM
Saturday at 12:30 PM & 5:00 PM
Sunday at NOON
Long Range Shooting Tips with Bob Hart
Bob Hart was born in to a family tradition of custom gun builders and gunsmiths. He now has taken over the lead role from his father, Wally Hart, at Robert W. Hart and Son Inc. as a 4th generation custom rifle builder.  Bob specializes in Long Range Shooting and Hunting, Custom Rifle Building, and Reloading.  Bob is extremely passionate about the hunting and shooting industry. His goal is to promote and excel in the industry. Bob's motto is "Take a Hart on the Hunt!", as he puts his heart into making it possible for the customer to make the "shot of their lives!".
Hunting Tips, Tricks & Tactics
Ken Hammel – Mountain Hollow Game Calls
Ken Hammel – Owner of Mountain Hollow Game Calls, offers a full line of Turkey Calls, Deer Calls, Deer Scents, and Lures. These are the most reliable products on the market. Each product is specifically designed by Ken Hammel and his pro staff with over a 100 years of combined experience. Our calls are crafted for a quality turkey sound and is guaranteed against defect in either material or workmanship. Our box calls are made from the finest woods available which have undergone many years in development and have seen extensive experimentation on the workbench and in the field. Our game calls speak for themselves!
Bone Cold TV
Antler Ice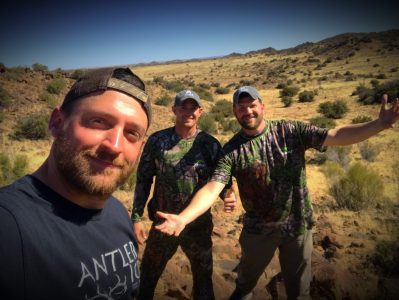 Retriever Training 101
Learn the basics & more from Retriever Expert
Jim Beverly
On Going Question and Answers, learn to train your puppy, or how to leash break your dog.
2019 Schedule of Events
HUNTING
Thursday
 
 
 
 
2:00 PM

Traveling to Hunt
Chad Faulkner
Bone Cold TV 

3:30 PM

Rattling Whitetails
Ken Hammel
Mountain Hollow Game Calls 

5:00 PM

America's Favorite Hunting Couple
RALPH & VICKI
CIANCIARULO

6:30 PM

Long Range Shooting
Bobby Hart 

 
 
Friday
 
 
 
 
1:00 PM

Long Range Shooting
Bobby Hart

2:30 PM

The Power of the mockscrape
Beau Harris
Bone Cold TV

4:00 PM

Traveling to hunt on a budget
Shaun Thomson
Bone Cold TV

5:00 PM

America's Favorite Hunting Couple
RALPH & VICKI
CIANCIARULO

6:30 PM

Calling Turkeys
Ken Hammel
Mountain Hollow Game Calls
Saturday
 
 
11:00 AM

LONG RANGE SHOOTING
BOBBY HART  

12:30 PM

America's Favorite Hunting Couple
RALPH & VICKI
CIANCIARULO

 
 
2:00 PM

Pre season tactics
Brandon Scott
Bone Cold TV

3:30 PM

Calling Turkeys
Ken Hammel Mountain Hollow Game Calls

5:00 PM

America's Favorite Hunting Couple
RALPH & VICKI
CIANCIARULO

 6:30 PM

 LONG RANGE SHOOTING
BOBBY HART 
Sunday
 
 
10:30 AM

The power of the mockscrape
Beau Harris
Bone Cold TV

12:00 PM

America's Favorite Hunting Couple
RALPH & VICKI
CIANCIARULO

1:30 PM

LONG RANGE SHOOTING
BOBBY HART

 
 
 
Jim Skoczlas
Ultimate Outdoors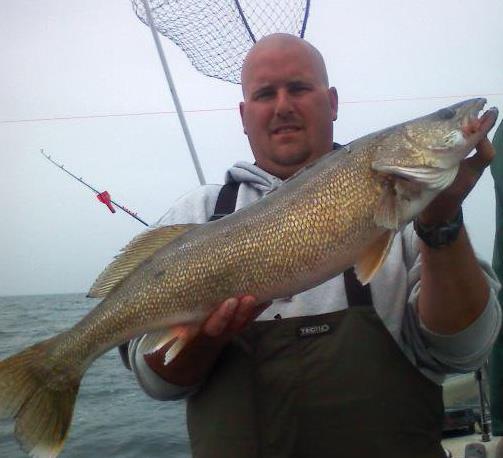 Mike Delvisco
Texas Roadhouse Professional Angler
Jim Steel
Innovative Outdoors
FISHING
Located in Seminar Room
Thursday
 
 
1:30 PM

Understanding Sonar
Mike Delvisco

2:45 PM

 Fine tuning Your Lake Erie Open Water Trolling
Jim Skoczylas- Ultimate Outdoors

4:00 PM

ON THE WATER SONAR
PROFESSIONAL ANGLER
MIKE DELVISCO 

5:30 PM

Catching More Fish with Inline Planer Boards
Jim Steel-Innovative Outdoors

 
 
 
 
Friday
 
 
1:30 PM

Understanding Sonar
Mike Delvisco 

2:45 PM

Fine tuning Your Lake Erie Open Water Trolling
Jim Skoczylas- Ultimate Outdoors 

4:00 PM

ON THE WATER SONAR
PROFESSIONAL ANGLER
MIKE DELVISCO 

5:30 PM

Segmented Lead Core Trolling Techniques
Jim Steel – Innovative Outdoors

 
 
 
 
Saturday
 
 
11:00 AM

Lake Erie Beginner Walleye Fishing
Jim Skoczylas- Ultimate Outdoors

12:30 PM

Getting your Kids into Fishing
Professional Mike Delvisco

1:30 PM

Float Fishing Erie Tribs for Steelhead
Ultimate Outdoors
Local steelheaders Gerald Byrdalski
Dave Sabuda

2:30 PM

Catching More Fish with Inline Planer Boards
Jim Steel – Innovative Outdoors

4:00 PM

ON THE WATER SONAR
PROFESSIONAL ANGLER
MIKE DELVISCO 

5:30 PM

 Fine tuning Your Lake Erie Open Water Trolling
Jim Skoczylas – Ultimate Outdoors

6:30 PM

Segmented Lead Core Trolling Techniques
Jim Steel-Innovative Outdoors

 
 
Sunday
 
 
11:00 AM

ON THE WATER SONAR
PROFESSIONAL ANGLER
MIKE DELVISCO

12:30 PM

Targeting Lake Erie Lake Trout
Jim Steel – Innovative Outdoors

2:00 PM

Understanding Sonar
Professional Mike Delvisco 

 

 

 
 
 
ON THE CABELA'S BASS TANK
Located on the Cabela's Bass Tank
Thursday
 
 
1:00 PM

Fishing Tips & Tactics
On the Bass Tank 

2:00 PM

Rigging drop shot
Joe Fonzi

4:00 PM

 Fishing Tips & Tactics
On the Bass Tank

5:00 PM

Rigging drop shot
Joe Fonzi

 6:00 PM

Fishing Tips & Tactics
On the Bass Tank 

 
 
Friday
 
 
1:00 PM

 Fishing Tips & Tactics
On the Bass Tank

2:00 PM
 
4:00 PM

Fishing Tips & Tactics
On the Bass Tank 

5:00 PM

Jigging & Tubing Techniques
Joe Fonzi

 6:00 PM

Fishing Tips & Tactics
On the Bass Tank 

 
 
Saturday
 
 
11:00 AM

Fishing Tips & Tactics
On the Bass Tank 

12:00 PM

Rigging drop shot
Joe Fonzi

1:00 PM

Fishing Tips & Tactics
On the Bass Tank 

2:00 PM

Bottom Rigging methods for Walleye
JOE FONZI 

3:00 PM

Fishing Tips & Tactics
On the Bass Tank 

 
 
 5:00 PM

Fishing Tips & Tactics
On the Bass Tank 
Sunday
 
 
11:00 AM

Fishing Tips & Tactics
On the Bass Tank 

12:00 PM

 Drop Shot Tactics
Brad Brodnick

1:00 PM

Fishing Tips & Tactics
On the Bass Tank 

 2:00 PM

Fishing Jerkbaits 1011
Brad Brodnick