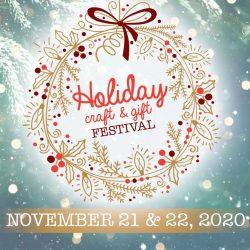 VENDOR BOOTH INFORMATION COVID-19
There will be a limited amount of vendor spaces available. The floorplan has been designed to allow for maximum spacing of vendors within the hall. Most spaces will be open on all four sides, the wall spaces will be open on 3 sides. Aisles will be expanded to allow social distancing of attendees.
Current guidelines outlined by the Governor of Pennsylvania allow 20% of occupancy. See guidelines. We will be strictly enforcing these guidelines for both vendors and attendees. All vendors will be required to sign in and complete a waiver of participation that includes taking of temperature on entrance.
VENDOR BOOTH SPACE INFORMATION
Becoming a vendor is as simple as picking your booth size, booth location, and any additional decorating items. The following is the booth pricing information:
A vendor spaces include 8′ backdrop curtain with 32″ side rails in show colors. If you do not see the booth space you are interested in, please contact us. Please call or email us to finalize your booth location. An EPE staff member can be reached via email or phone 814-790-5079
QUESTIONS? CALL US AT 814-790-5079
Or Email Kurt!
The Holiday Craft & Gift Floorplan
The current floor plan for the Holiday Gift Show reflects maximum social distancing of vendors and wider aisles, offering extra space for vendors & attendees. This floor plan is subject to change based on the ever changing environment. We will be communicating with you on a regular basis as the social distancing guidelines may change.