Enhance your ComiCon Erie experience and purchase a one of a kind celebrity keepsake photo or autograph.
Celebrity Keepsake Fee Schedule
You will have several opportunities and ways to extend your ComiCon Erie experience with a keepsake photo or autograph. The following are fees and information that you will need to help to make your visit to this years ComiCon Erie a memorable experience. Get your Photo or take home an autograph of your favorite Featured Celebrity at this years ComiCon Erie.
Autograph fees will be collected at the event by each celebrity handler. CASH ONLY, Credit cards will not be accepted at the event.
SPECIAL PHOTO OPPORTUNITY. DO YOU WANT TO HAVE YOUR PICTURE TAKEN WITH THE RED POWER RANGER IN HIS SUIT?
JASON HAS AGREED TO BRING HIS SUIT FOR PHOTO OPS! WE NEED AT LEAST 12 TO SIGN UP TO MAKE THIS HAPPEN. SIGN UP NOW ONLY $60 PER PHOTO!
VIP Photo shoot with suit will be Saturday beginning at Noon. If we do not get 12 attendees to register you will be refunded $20. The remaining $40 fee will be used towards a celebrity photo op without the suit. If you wish for a full refund just let us know.
PROFESSIONAL CELEBRITY PHOTO OP TIMES:
Professional photo ops will be conducted by our official Celebrity Photo Op group, INDULGE IMAGES,LLC. All photos will be taken in a studio atmosphere with a professional backdrop and printed on site for you to take with you. A digital copy of your photo can be available for an additional fee.
Photo Op details:
 – Photo sessions will start promptly at times stated.
 – Please arrive 15 minutes prior to get your place in line.
 – Ticket sales for each session will end 15 minutes after start time.
 – Celebrity autograph not included in photo op.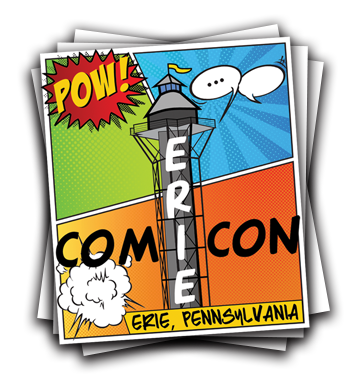 September 14 – 16
FRIDAY: $15
SATURDAY: $18
SUNDAY: $15
GEEKENDER: $30
(All tickets sold at the door are $20 per day or $35 for a weekend pass)
CHILDREN 10 and UNDER ARE FREE!
JOIN THE FUN
ONLY $10 BUCKS!
Limited Tickets will be sold.
Purchase Cosplay ball tickets seperately or as an add on to your ComiCon Erie Event tickets.