Join Forces
COMICONERIE
Bayfront Convention Center
Erie, PA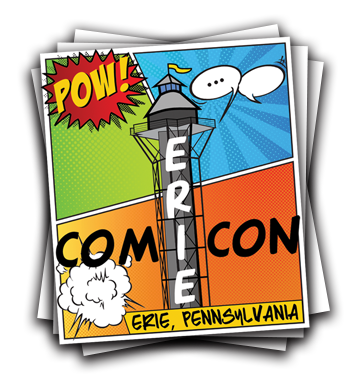 Countdown to …
GET YOUR
CON ON!
ALL TICKETS SOLD AT THE DOOR ARE $20 PER DAY OR $35 FOR A GEEKENDER PASS
Catherine Sutherland is an Australian actress. She is known for her portrayal of Kat Hillard, the second Pink Power Ranger and later, the Pink Zeo Ranger and the first Pink Turbo Ranger in the Power Rangers television series.
Michael Copon is an American actor and producer. He is known for playing Felix Taggaro in the television series One Tree Hill, Vin Keahi in the television series Beyond the Break, and Lucas Kendall in Power Rangers Time Force.
Kevin Grevioux is an American actor, screenwriter, and comic book writer. He is best known for his role as Raze in the Underworld film series, which he co-created, as well as his voicework in Young Justice as the villain Black Beetle.
Mike Quinn is an English puppeteer, animator, actor, director, producer, voice-over artist, puppet builder, composer and mentor. He also performed the role of Nien Numb in Return Of the Jedi. Between the late 1980s and early 1990s.
John A. Russo  is an American screenwriter and film director most commonly associated with the 1968 horror classic film Night of the Living Dead.  As a screenwriter, his credits include Night of the Living Dead, The Majorettes, Midnight, and Santa Claws.
Jyoti Kisange Amge is an Indian actress notable for being the world's smallest living woman according to Guinness World Records.Following Amge's 18th birthday on 16 December 2011, she was officially declared the world's smallest woman by Guinness World Records with a height of 62.8 centimetres (2 ft 0.6 in).  On 13 August 2014, she was cast in the fourth season of American Horror Story: Freak Show as Ma Petite.
Tom Cook is known for his work on He-Man and She-Ra: The Secret of the Sword (1985), He-Man and the Masters of the Universe (1983) and We're Back! A Dinosaur's Story (1993).
Jeff Kline has been involved in more than 40 animated and live-action series and pilots, including Transformers: Prime, Transformers: Rescue Bots, Jackie Chan Adventures, and more. He is the founder of Darby Pop Publishing, and co-writer of hit titles like Bruce Lee: The Dragon  Rises and Indestructible. 
Kurt Lehner is known for his work on Cádillacs y dinosaurios (1993), All Dogs Go to Heaven II (1996) and Rupert (1991) and Gargoyles.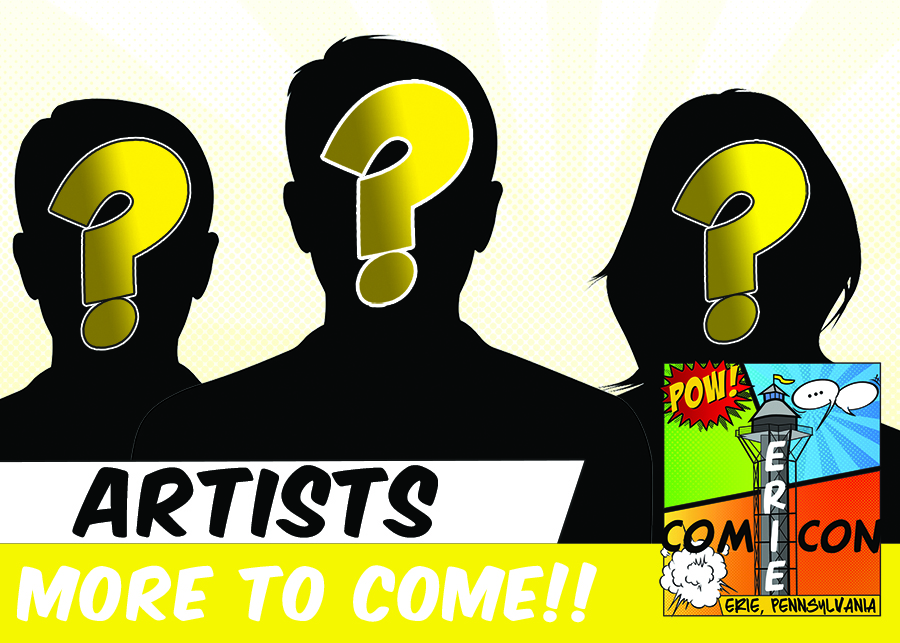 PREMIER ARTISTS & AUTHORS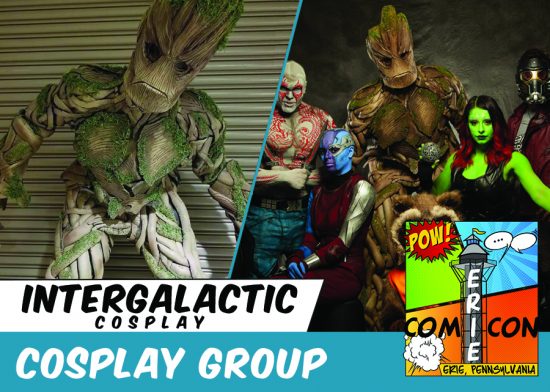 Countdown to get your CON ON!
FRIDAY: $15
SATURDAY: $18
SUNDAY: $15
GEEKENDER: $30
ALL TICKETS SOLD AT THE DOOR ARE $20 PER DAY OR $35 FOR A GEEKENDER.
CHILDREN 10 and UNDER ARE FREE!